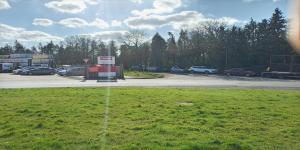 Landlord Advice the UK is tenant eviction experts, specialising in the eviction of tenants throughout England, Wales and Scotland. You can speak to one of our consultants for free legal advice.
We know when you have a tenant who is not paying the rent, the stress this can cause a landlord. With loans, mortgages and costs maintaining the property your finances are going to to be stretched. Do not worry we are a national tenant eviction company that specialises in evicting bad problem tenants. We are recommended by The British Landlords Association to all there members.
What notice do I need to serve on my tenant?
A Section 21 notice for possession of your property is served to give 'notice of possession' to the tenant. Serving a section 21 notice means you can take back possession of your property at the end of a fixed-term tenancy agreement.

A Section 8 eviction notice is served when you have grounds for eviction for breach of tenancy, like rent arrears or damage to the property.
What is a section 21 notice?
A landlord has the right to repossess their property at the end of the tenancy. Serving a valid section 21 notice is the first step in the eviction process. You must follow the correct procedure if you want to evict your tenants lawfully.
When can I serve a section 21 notice?
You cannot serve a section 21 notice if you are not fully compliant with your legal obligations under the Housing Act. Landlords have several requirements they must comply with, failing to do so, may render any section 21 notice served invalid.
Complete our online form, and one of our consultants will ring you to give you free advice.
Author: Stephen Hampshire
Source: Landlord Advice UK