Landlord Advice UK specialises in property law
We practice in few other areas, which ensures we have extensive knowledge in the areas we practice.
Landlord Advice UK has over 6 legal advice lines specifically for UK landlords. You can speak to one of our lawyers directly for free legal advice, absolutely free.
Our consultants are specialists with 30 years of experience in dealing with problem tenants. We aim to help landlords, among others, with our extensive knowledge and comprehensive court experience at the most competitive rate.
Our founder launched one of the first eviction specialists firms in the late 1990s. Since this time, many eviction firms have come and gone.
Landlord Advice UK has maintained an excellent service and a high success rate. This is why Barclays Bank recommends us to their business customers. Landlord Advice UK is recognised and featured on Channel 5 too.
With our core values, dedication to our clients and expertise, our clients have the security they need. Our client cases are handled with the skill required.
We understand evicting a problem tenant can be stressful. Our Eviction process is quick, and we take action within 24 hours, regardless of what stage your case is at.
We offer free advice on which eviction notice to serve, which depends on the tenancy agreement that is in place. Once it has been determined what tenancy agreement is in place, one can serve the correct notice: section 21 Form 6A, section 8 notice for rent arrears or a Notice to Quit. 
One of the common mistakes is to serve the wrong notice on a particular tenancy agreement. If you have a lodger or trespasser, you cannot serve a section 21 notice. 
Our free landlord helpline can offer free legal advice to private landlords and letting agents.
With the COVID-19 Pandemic, the possession claim process is even more protracted than it used to be. Our county courts were struggling with workload even before the coronavirus Pandemic hit.
Now with extended notice periods and the tenant eviction possession process changes, it is crucial that landlord action is swift to avoid delays in obtaining a possession order through the county court.
Our expertise in tenant eviction means we streamline everything and avoid the common mistakes other lawyers may make.
It is not that we are better than other lawyers. It is a simple fact tenant eviction is what we specialise in so we have perfected our office processes.  
Under section 8 notice, we can claim rent arrears, consent for high court enforcement, part of the legal costs and a possession order under the same claim. 
One of the biggest mistakes landlords make is when landlords wait and wait, possibly where the tenant makes false promises that don't materialise.
Timely landlord action is essential to reduce rent arrears, so get free legal advice as soon as the tenant defaults on the rent. 
Although rent arrears are claimed, and a judgement is given. It does not necessarily mean the landlord will be able to physically recover money if the tenant does not have the money. 
We an independent paralegal law firm providing services throughout England & Wales. All our clients in court are represented by lawyers who the SRA regulates.
Landlord Advice UK is not, nor are we required to be regulated by the Law Society or the SRA. We are not a firm of solicitors though we are a paralegal law firm.
Should you need legal advice on evicting your tenant or any other housing matter, you can contact us by email or by telephone by visiting our contact us page.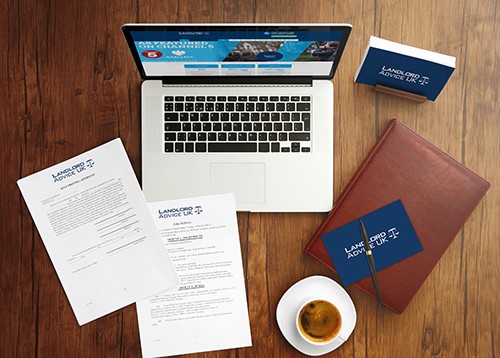 Subscribe to our Newsletter