Except where a property is of a type where an Energy Performance Certificate (EPC) is not required, or is exempt (see below), the landlord must provide a tenant with a copy of a valid EPC.
Which types of building are exempt
Energy performance certificates (EPCs) are not required for:[1]
buildings officially protected as part of a designated environment or because of their special architectural or historical merit (where compliance would unacceptably alter their character or appearance)
buildings that are used as places of worship
buildings that are temporary – having a planned time of use of two years or less
industrial sites or workshops non-residential agricultural buildings with a low energy demand, such as barns or cow sheds
stand-alone buildings which have a total useful floor area of less than 50 square metres
residential buildings used for fewer than four months or for a limited annual time of use with an energy consumption below a certain level.
Minimum Energy Rating Standards
From the 1st April 2018 it is a requirement for any properties rented out in the private rented sector to have a minimum energy performance rating of E (the energy rating will be found on an Energy Performance Certificate ("EPC"). The new requirement was imposed under the he Energy Efficiency (Private Rented Property) (England and Wales) Regulations 2015 ("the regulations").
The regulations will apply to tenancies granted on and after 1st April 2018 (including renewals) and the regulation will apply to all existing tenancies from 1st April 2020. The new regulations prohibit letting a property which falls below the new minimum efficiency rating unless the landlord is exempt. A civil penalty of up to £5,000 will be imposed for letting a property below the EPC rating E. 
There will be a PRS Exemption Register, where the landlord wishes to rely on an exemption from having to increase the energy performance of a property to at least the a rating of E the landlord may only rely on the exemption if the information is registered on the PRS Exemption Register. Consent Exemption The consent exemption applies where the tenant refusing to:
consent to any relevant energy efficiency improvement being made,
to give any confirmation which must be obtained from the tenant by virtue of regulation 36 of the Framework Regulations before any green deal plan with which the landlord proposed to fund the making of the relevant energy efficiency improvement could be entered into,
Where despite reasonable efforts by the landlord to obtain third party consent, that consent having been—
refused, or
granted subject to a condition with which the landlord cannot reasonably comply.
Where an EPC is not given
A landlord who is subject to the requirement to provide an EPC will be prevented from relying on a section 21 notice. However, this restriction will be lifted as soon as an EPC has been provided to the tenant [2].
Appeals
A landlord can appeal a penalty notice served in relation to a breach of the regulations the typical time limit to submit an appeal is 21 days from the date the penalty notice is served upon the landlord. Any appeal would need to be made to the First-tier Tribunal.
The grounds of appeal which may be relied on are:
the issue of the penalty notice was based on an error of fact, 
the issue of the penalty notice was based on an error of law, 
the penalty notice does not comply with a requirement imposed by these Regulations, or 
in the circumstances of the case it was inappropriate for the penalty notice to be served on the landlord.
[1] reg 5 Energy Performance of Buildings (England and Wales) Regulations 2012 SI 2012/3118.
[2] Regulation The Assured Shorthold Tenancy Notices and Prescribed Requirements (England) Regulations 2015 and s.39 of the Deregulation Act 2105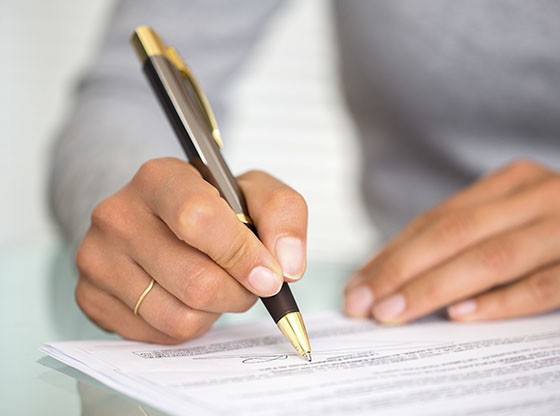 We're a landlord's and
agent's first call
We lead the way with evictions, helping landlords are agents nationally with a guaranteed eviction service and free advice line. Click to read our eviction service page.
Draft & Serve Eviction Notice
Section 8 Notice/Section 21 Notice/Notice to Quit
Advice on disputes and settlements which may arise
Proof of service of documents
Claim for possession of property
Representation in Court by our representatives regulated by the SRA
Claim preparation and assessment, service of case papers
Possession Order has been granted, tenant not vacated?
County Court Bailiff
High Court Enforcement
available
Contact our experts now
Our expertise in property law has not brought only landlords and agents to us, but also solicitors and others in the legal profession.
Why are you different to other firms?
We aren't just an eviction company, we specialise in property law and our impartial advice can prove the same beyond doubt. We lead the way with evictions Nationally because of our knowledge and success in helping landlords and agents.
Can I evict the tenant if I lost my agreement?
Yes you can still evict your tenant in the absence of a written tenancy agreement, we will assess the arrangements between the parties to determine the type of tenancy in order to serve the correct notice, the tenancy will likely be the default tenancy agreement which is an Assured Shorthold Tenancy Agreement.
I live abroad, can you still handle my case?
Yes, we deal with many overseas landlords and gain possession of their property in their absence and keep them up to date through the process. We can even secure the property after the eviction.
How can you guarantee an eviction?
Our expertise and knowledge in property law allows us to guarantee landlords and agents eviction. In most cases it is a matter of legal compliance and accuracy which determines if we can guarantee if eviction. Where legal compliance has been an issue for the landlord we will advise and assist comply with relevant legislation to enable a successful eviction.