Assured Shorthold Tenancy
An assured shorthold tenancy provides tenants with limited security of tenure. A landlord has a right to possession of their property when it is let on an assured shorthold tenancy, even if the tenant has not breached their obligations as a tenant.
An assured shorthold tenancy is a type of tenancy agreement in England. In Wales, these were replaced by Standard Contract on 01 December 2022, this guidance applies to England only.
Section 21 Notice
A landlord can seek for possession of their property under section 21 of the Housing Act 1988 by serving a notice of no less than 2 months. The section 21 notice must be provided in the prescribed form (Form 6A).
A section 21 notice cannot be served within the first 4 months of the tenancy agreement. Additionally, a section 21 notice is only valid for 6 months which means if a landlord does not issue a possession claim within 6 months of serving the notice, a new notice would need to be served in the event that the tenant did not leave the property before a claim for possession could be issued in the Court.
There are various requirements to meet before a landlord can serve a valid section 21 notice. Our team carry out compliance checks for landlords before we serve section 21 notices.
Section 8 Notice
Landlords can seek for possession of property on grounds set out in Schedule 2 to the Housing Act 1988 which sets out the grounds on which a landlord can serve the tenant with a section 8 notice. These grounds cover issues such as:
Rent arrears;
Late payments of rent;
Anti-social behaviour, illegal or immoral activity;
The tenant or a person residing at the property has been convicted of a serious offence committed at or in the locality of the property;
A breach of a term of the tenancy (other than rent arrears);
Damage to the property and or furnishings; and
The landlord granted the tenancy to the tenant and the tenant provided false information knowingly or recklessly.
There are also more, uncommonly relied on, grounds for possession than stated above. Some grounds for possession set out in Schedule 2 are mandatory grounds for possession and others are discretionary.
Where a landlord relies on a mandatory ground for possession and the Court is satisfied that a mandatory ground applies, the Court must make an order for possession if it considered it reasonable to do so.
Where a landlord relies on a discretionary ground for possession, the Court may make an order for possession if it considers that the discretionary ground relied on applies and it would be reasonable to make an order for possession.
To rely on any ground set out in Schedule 2 of the Act, a landlord must served the tenant with a valid notice section 8 notice (also referred to as a notice seeking possession). A section 8 notice must provide at least 14 days notice to the tenant before the landlord issues a possession claim in the Court on the basis of unpaid rent, which is the most commonly relied on ground.
Where ground 14 is relied for anti-social behaviour, illegal or immoral activity the section 8 notice does not have to provide any notice period to the tenant; the landlord can issue a claim for possession as soon as the tenant receives the notice.
A section 8 notice must be provided to a tenant in the prescribed form (Form 3).
A Court has the power to dispense with the requirement for a section 8 notice to be served which is set out under Section 8 of the Act. In certain circumstances a court may exercise this discretionary power (for example, where there is an error on the notice).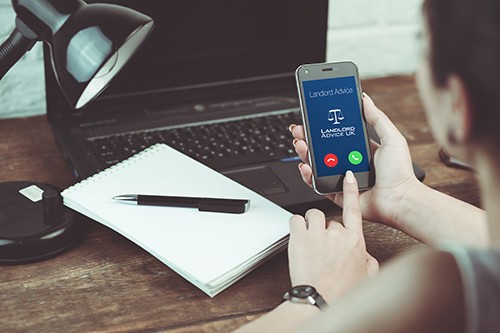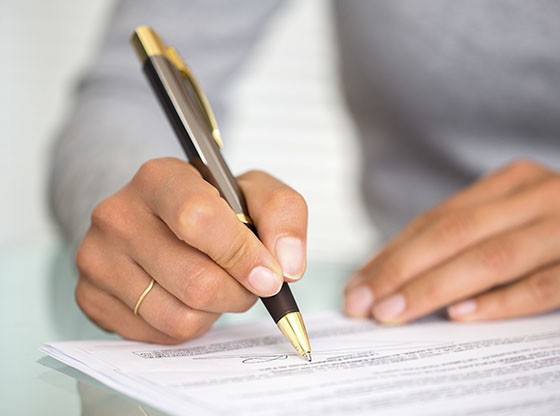 We're a landlord's and
agent's first call
We lead the way with evictions, helping landlords are agents nationally with a guaranteed eviction service and free advice line. Click to read our eviction service page.